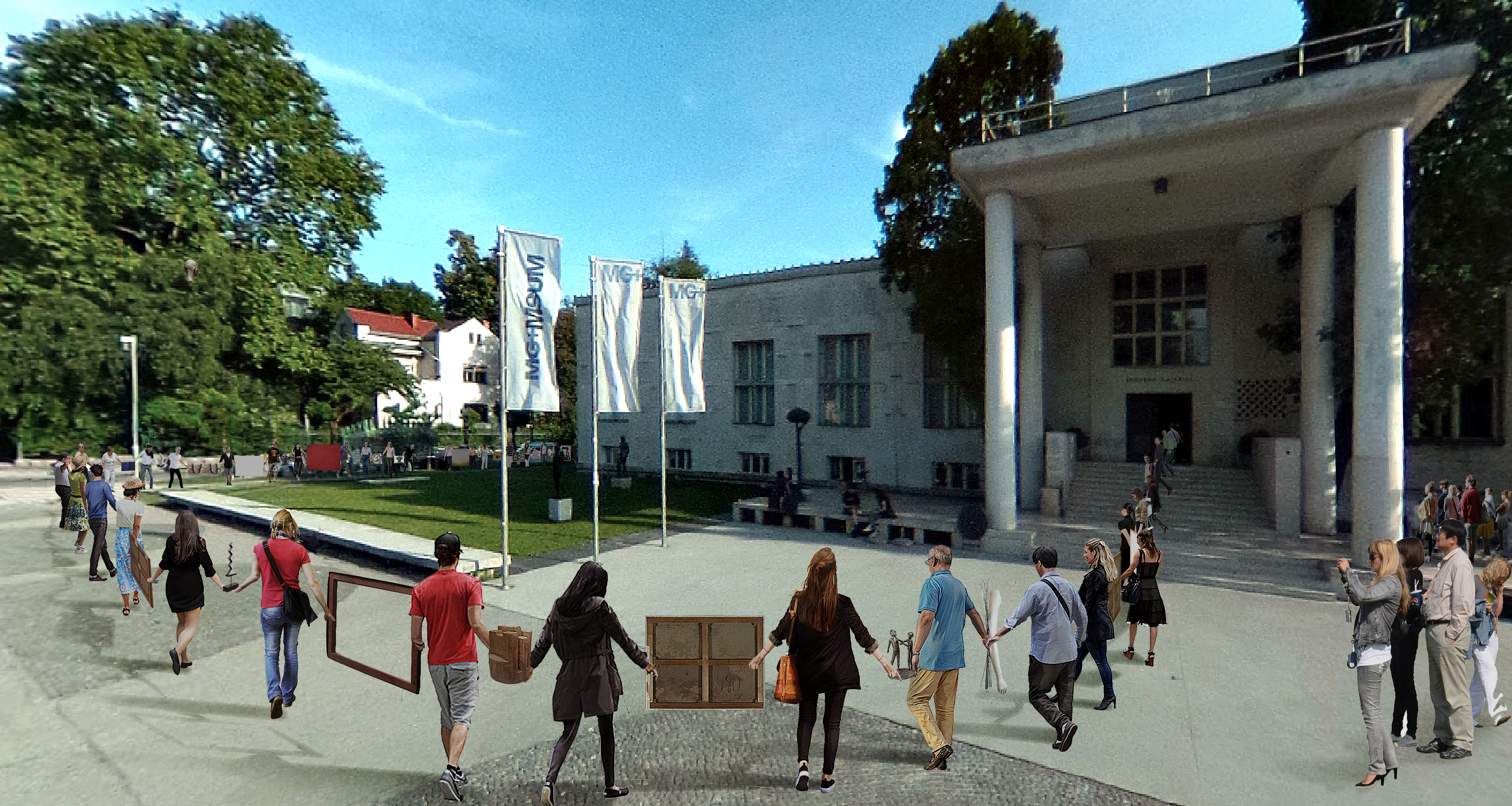 On behalf of the artist Ištvan Išt Huzjan and the 9th Triennial of Contemporary Art U3, Dead and Alive, you are invited to take part in the dance performance The Last Kolo.
Time of the performance: Thursday, 10 October 2019, at 6 p.m.
Assembly: at 5 p.m.
Rehearsal: 5:30 p.m.
Duration of the performance: 10 minutes
The dancers' names will be published on the Triennial website. The performance will be recorded with a drone. The documentation of the event will be subsequently sent to the participants via the Internet service WeTransfer.
Please confirm your participation, as the number of participants is limited: info@mg-lj.si; +386 1 24 16 800.
As the title suggests, The Last Kolo performance is a reference to the traditional folk dance performed in a circle, typical in Slovenia of the Bela Krajina (White Carniola) region.
In terms of art history, the Bela Krajina kolo is best known from Matija Jama's paintings and from the later appropriations of the popular motif by the avant-gardes and the trans-avantgardes of recent history. Huzjan's response to this year's U3 curator Vit Havránek's question – "Is avant-garde dead or alive?" – is a proposal for a collective performance.
The artist's proposal is to invite 110 artists and other experts in the field of visual art from all over Slovenia who have co-shaped the national cultural program. Everyone is invited to attend the opening of the 9th Triennial of Contemporary Art U3 and to bring with them one work of art that they have exhibited in the past three years. The participating dancers form a circle not by holding hands, but by proffering the work of art they have brought with them to the next dancer; once they have formed an unbroken chain (– human–artwork–human–artwork–) they encircle Moderna galerija's permanent collection through the gallery building and around it. United and facing one another, the participants slowly dance around the national collection, accompanied by live singing.
Sincerely yours,
Ištvan Išt Huzjan
Vit Havránek