Rok Vevar & Snježana Premuš
Choreographic Statements
Physical Manifestations: The Body as an Archive
Discussion and opening of the exhibition: Tuesday, 9 October 2018, at 7 p.m., +MSUM
Duration: 9 October 2018 — 25 November 2018
Choreographic statements are part of the Temporary Slovene Dance Archive's exhibition programme hosted by +MSUM's Draught Series. With them we introduce to the documentation and archiving process such kind of use of time in dance work that inventories the individual phases of the relevant choreographic process and its developmental logic.
This year, Snježana Premuš makes Choreographic Statements to present the foundations that underpin her work. She entitled them Physical Manifestations: The Body as an Archive. The body as a repository. Not only what is evident, useful, available to the body, but also what is stored within: the potential, unrealised, latent.
Link to the exhibition programme.
The body as a repository. This dimension of the body is two-fold; it could suggest unacknowledged, unapparent, concealed, misplaced, dormant, but nevertheless available psycho-physical potentials sedimented in individual bodily specificities as well as a catalogued kinetic warehouse: a stock of visible movement figurations, styles, behaviours and actions that the body accumulates during the process of socialisation, schooling and last, but not least, ideological training. Even though both aspects of this archive are manifested materially, through the body, they are mutually exclusive. This time around, the different ways towards expulsions and balances of corporeal repositories as realised in the body of work and practices of Snježana Premuš evolved through collaboration with Rok Vevar, and shed light on a specific stage of their encounter and work between 2016 and 2018. Both their purpose is to sharpen the dance theory and practice through intensive joint work in the studio.
In the context of Choreographic Statements a part of the process of Physical Manifestations will be transformed into the format of an exhibition that will incorporate the existing documents of choreographic work: approaches that are initially stored in dance workers' bodies and only subsequently available through various media.
The theme of the body as an archive directly transpires from such work method and deals with various modes of documentation. It puts a spotlight on the hidden continuity of choreographic work and the significance of revealing imperceptible bodily processes. During the exhibition the processes and images will be promptly stocked in the exhibition space, documenting choreographic workshops, lectures and conversations that will, together with the available materials, constitute Choreographic Statements. Work as the mode of accumulation and documentation of experiential materials.
Choreographic Statements deal with transformations of contemporary choreography into various materialities in which the absent, present and represented human body obtains the most diverse manifestations and forms through its dance work. Dance and choreographic work occupies a special place in contemporary precarious work conditions, as in its context the producer, process and the product are invariably made of the same human fibre, and at the same time "dance with its materiality can resist the abstract notion of labour and reveal the problematic relationship between the abstract new modes of labour and the bodies themselves. New modes of labour have tremendous power over the body, especially because they are increasingly erasing every representable and imaginable generality of the body. The dancing body is no longer resisting the dull conditions of work in search of a new society outside of work, but it does have the power to disclose how the materiality of bodies distributed in the time and space can change the way we live and work together." (Bojana Kunst, Artist at Work, p. 101)
Snježana Premuš's Physical Manifestations are a long-term project initiated in 2012 that continues as the next stage in 2017–2019.
Each phase of the project evolves into an event:
Intelligent Body 2012–14
Physical manifestations 2015,
Poiesis of Self 2016,
Every Now is a Time, a Place 2018,
Choreographic statements – The Body as Archive 2018.
Authors: Snježana Premuš and Rok Vevar
Exhibition co-designed by: Barbara Kapelj
Sound installation: Boštjan Perovšek
Coordination: Dragana Alfirević
Photo and video: Marcandrea
Produced by Nomad Dance Academy Slovenija, Zavod Federacija, Moderna galerija, Ljubljana (MG+MSUM)
Partners: Dance on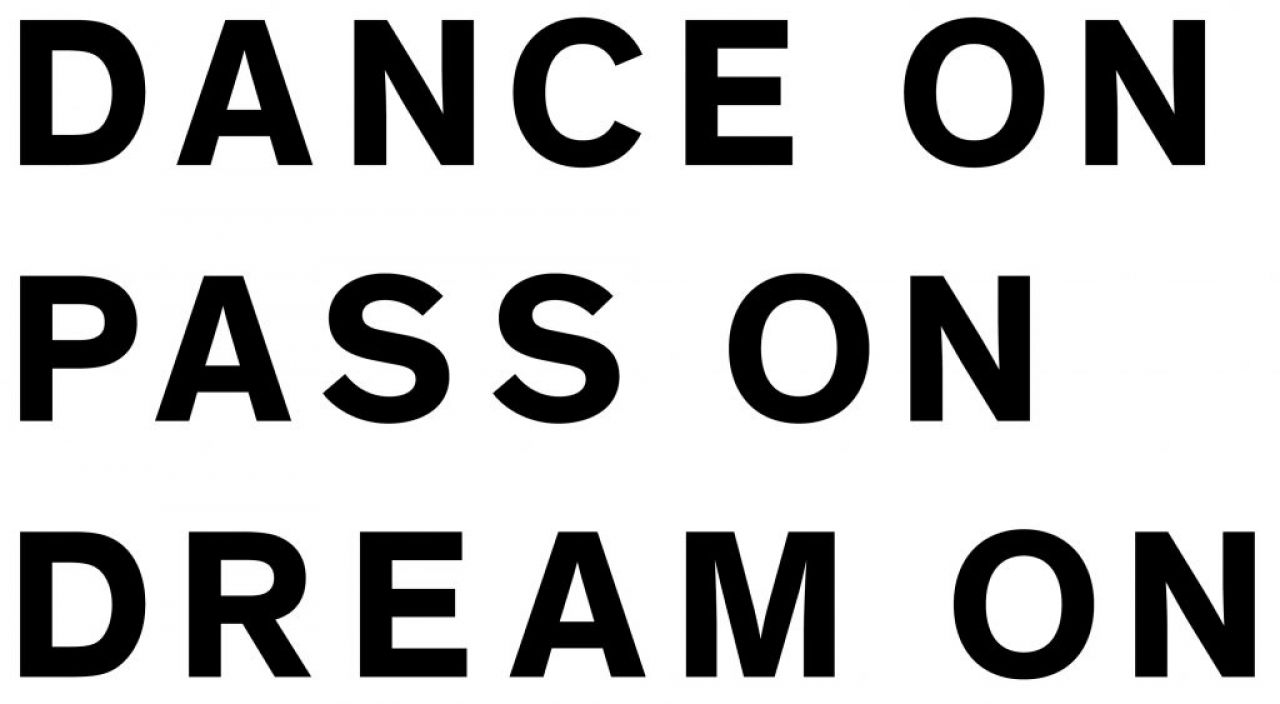 __________________________
Ever since she returned from the London Contemporary Dance School, where she completed her master's degree, Snježana Premuš's choreographic and dance work has been informed with fundamental exploration of the body through choreography and dance. Her first works already signalled different creative interests in possible perspectives on how to think the body and that which we turn into a problem when we try to touch its corporeality. With her performances Amplified Body #1 and #2, and her cycle Stories of the Body, among others, Premuš started building a repository of possible approaches to turning the body inside out, so as to offer its corporeality and its issues for the viewer to see and understand. She tackled this both through entirely material approaches and by applying technology, in collaboration with Ignaz Schick, to digitise corporeality into auditory information in front of our very eyes, and thus secured the materials for her compositional decisions.
Snježana Premuš has recently become a certified practitioner of the BMC (body-mind centering) method, which origins go back to the 1960s in the USA, when American choreographers and practitioners took the contemporary dance to its fundamental pieces (with Bonnie Bainbridge Cohen at the forefront), a phenomenological-materialistic somatic method where phenomenology and materialism can interact precisely because we are dealing with the human body. Snježana Premuš employs principles to establish conditions in which a dancer's body can ensure itself self-observing paraphernalia for visible and invisible movement processes within the body. This way the dancer can experience and understand what goes on in the body, where it takes place, and which anatomic segments are mobilised for its movement.
In recent years, Snježana Premuš has introduced this method to virtually all arts programmes of Zavod Federacija. In her cycle Physical Manifestations she involved dancers and actors of diverse backgrounds (Sanja Nešković Peršin, Mateja Rebolj, Tina Valentan, Teja Reba, Gregor Zorc, Katja Legin, Melina Iordanidou and Liza Šimenc, among others) in the process work and invited audience and observers of different profiles, professions and sensibilities to participate in the process that concluded with a series of phase events, because she was interested in where she would find the threshold where viewers' "somatic receivers" guarantee visibility to her work. Her works Intelligent Body, The Double, Physical Manifestations: Poiesis of Self, and Every Now is a Time, a Place, are representative examples of her last creative phase. In 2017 she received the Ksenija Hribar Award for her creative oeuvre.
__________________________
Rok Vevar has dedicated most of his efforts in recent years to creating a historical overview of contemporary dance in Slovenia. In 2012 he opened his flat to the Temporary Slovenian Dance Archive in order to ensure that the Slovenian contemporary dance scene, students, researchers and the interested public had access to the historical materials on Slovenian and foreign contemporary dance practices, and to fill the void in the institutional structure available to this field in Slovenia. In April 2018, the Temporary Slovenian Dance Archive moved to MSUM, where it took on a new life as an installation in time. Rok Vevar's involvement with contemporary dance extends to his work as a dramaturg, co-curator of CoFestival, international contemporary dance festival, a participant in regional and local programmes of Nomad Dance Academy and a (occasional) lecturer on the history, dramaturgy and analysis of contemporary dance and theatre. So far, he has taken the Temporary Slovene Dance Archive to Front@ Contemporary Dance Festival in Murska Sobota, in 2015 with Nomad Dance Academy's Dance Advocates to the Red House Centre for Culture and Debate in Sofia (Bulgaria), and before that, in March 2014, to the symposium Document & Performance: Artistic Modes of Historicization in Mahindra Humanities Center at Harvard, Cambridge (MA), USA, and in 2013 to Booksa bookstore/reading club in Zagreb. In the latter he hosted, in 2015, members of the international theatre and dance platform EEPAP, second cycle dramaturgy students from AGRFT – Academy of Theatre, Radio, Film and Television, and in 2014 MA programme choreography and performance students at ATW – Institut für Angewandte Theaterwissenschaft, Justus-Liebig University, Giessen.
Support:
Special thanks: Količevo – Mayr-Melnhof Karton and Tosama