Photo: Mladen Stilinović, SING!, 1980; Tomislav Gotovac: Sickle, Hammer, and Red Star, 1986
Darko Šimičić
SING! Art of the Eighties in Yugoslavia
Wednesday, 31 May 2017, at 6 p.m., Auditorium, Museum of Modern Art
The talk will focus on art events in the final decade of socialist Yugoslavia, marked by Tito's passing and the disintegration of the state ending in a bloody finale of war in the 1990s.
The story of art and culture in Yugoslavia will be presented on the examples of the radical artistic practices by some of the protagonists of the Zagreb art scene (Mladen Stilinović, Vlado Martek, Tomislav Gotovac), highlighting their reactions to the political developments of the time. In addition to the artists' "individual mythologies", the presentation will outline the dynamic cultural scene, especially the examples of exhibition practices (the Gallery of Contemporary Art, the Space of Expanded Media) and media strategies (Studentski list, Polet, Start).
___________________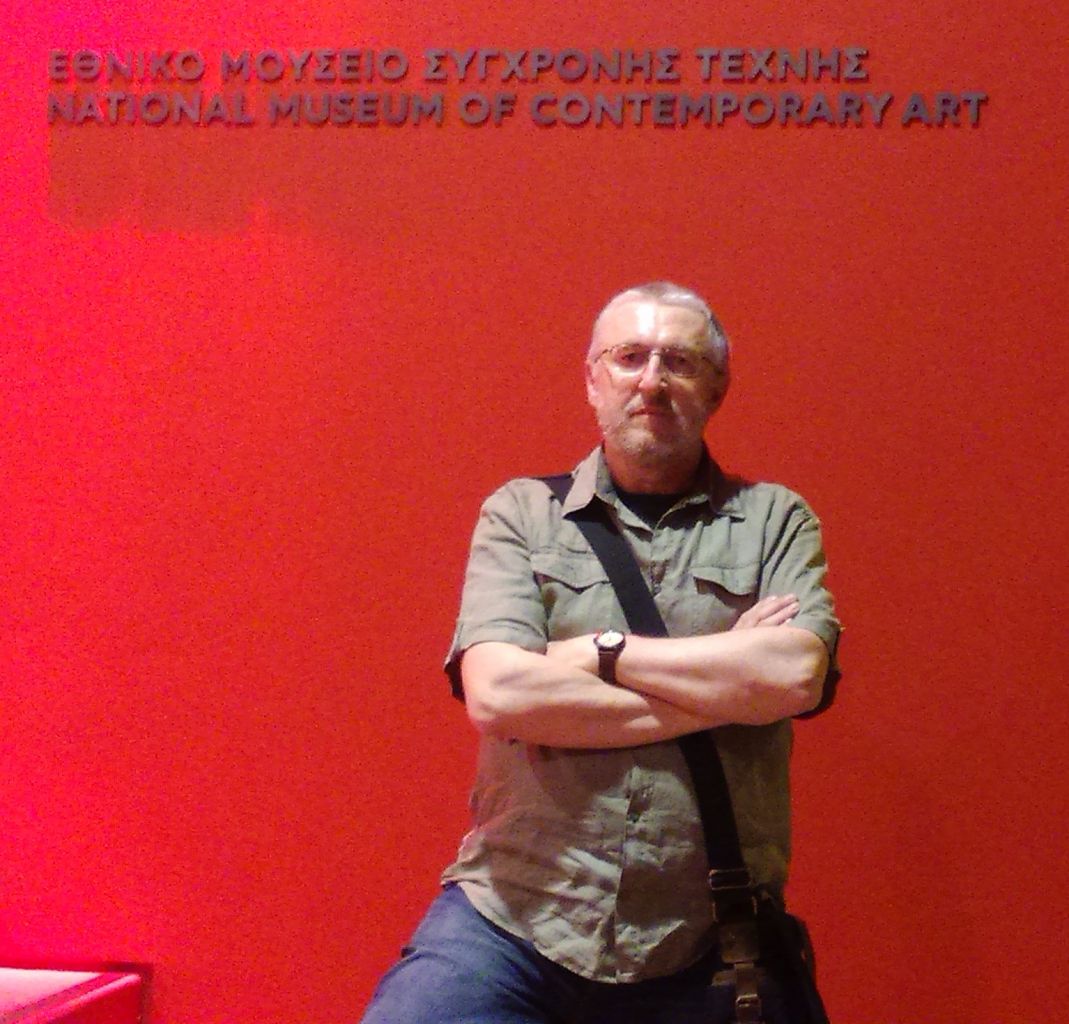 Darko Šimičić is an art-critic and curator based in Zagreb, Croatia.He is co-founder of the Tomislav Gotovac Institute in Zagreb where he is currently working as researcher and secretary. His professional interest is focused on avant-gardes in 1920's and 30's (Zenithism, dada, Bauhaus, photomontages) and groups and individuals in Croatian art in 1960's and 1970's (Gorgona, Mangelos, Group of Six Artists, Tomislav Gotovac).He is also a member of expert team for Gotovac's retrospective exhibition to be open at the Museum of Modern and Contemporary Art in Rijeka in 2017.