Free workshops of The MG+MSUM Minimalists' Club take place monthly - on the second Saturday of each month. The workshop is recommendable for children aged from 3 to 10.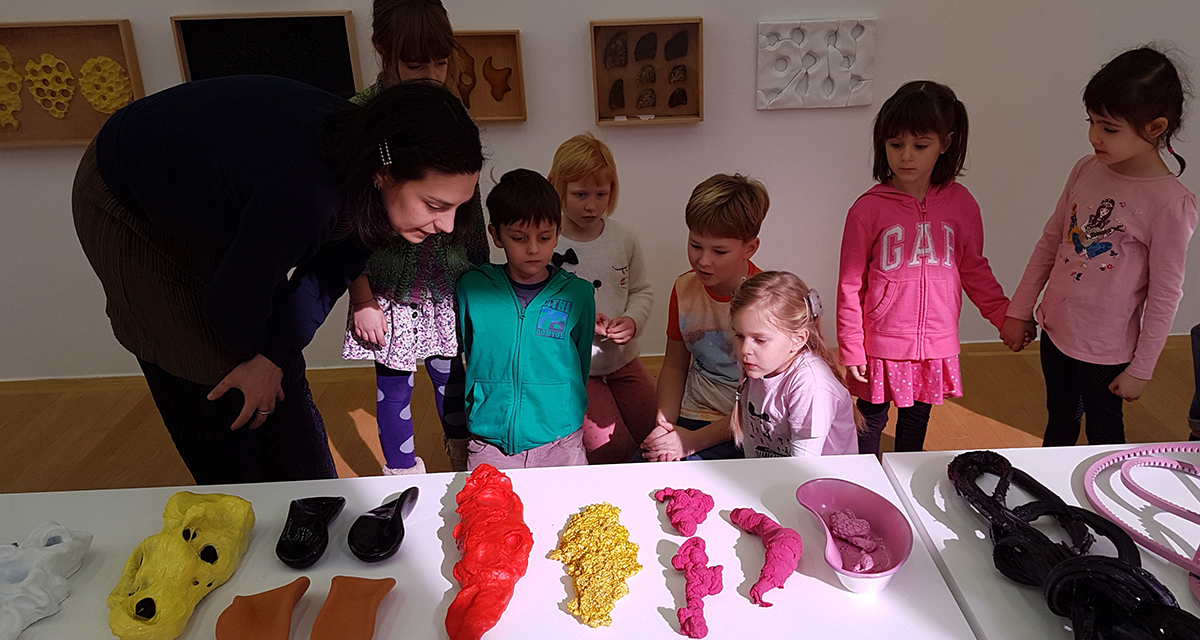 Our creative gatherings, which have been going on for almost 20 years, are based on the tradition of interactivity, creative approach to the materials, use of new media and linking of different arts. In the spirit of avant-garde, we have transcended the borders of visual arts alone and included music, film, theatre and literature. We also invite artists whose works we see on exhibitions to join us in our creative activities at workshops.
What we are going to do at the next workshop, what exhibition we are going to see and which museum is going to be our meeting point - all this information is available by e-mail, on Facebook or at our website.
So book the second Saturday of each month, confirm your participation and bring your best mood and the desire for creativity! For everything else, there is us. :)

Subscriptions for the MG+MSUM Minimalists' List: izobrazevanje@mg-lj.si