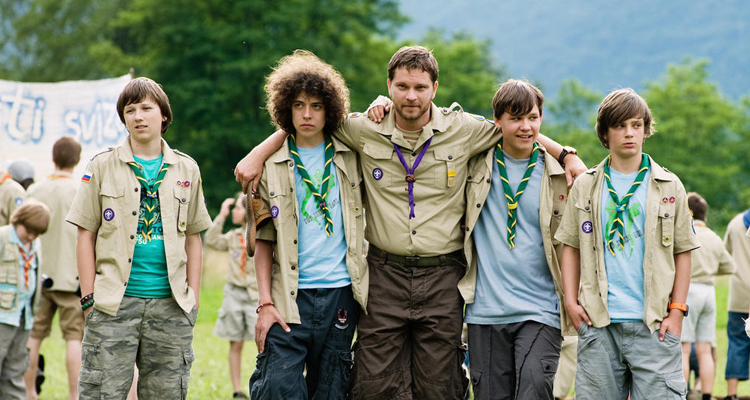 Miha Hočevar: Going Our Way
Film, 92 min, 2010
Saturday, 20 February 2016 at 5 p.m.
Hočevar's »young audience« cinema (Let's Go Our Own Way is the most successful film in this body of work) is a rare instance of formal and genre continuity within Slovenian film, pursuing and modernising the strong tradition of Slovenian young audience cinema. Moreover, it represents that rare achievement, high-quality, cultured and truly amusing popular cinema for all audiences and all ages, whose creation required no sacrifice of intelligence or integrity on the author's part.
______________________________
FILM SCREENINGS AT SLOVENSKA KINOTEKA
Miklošičeva 28, Ljubljana
Selected by Nil Baskar and Jurij Meden (in collaboration with Slovenska kinoteka)
19–20 February and 1–14 March 2016; exact dates to be published in the Kinotečnik program and at www.mg-lj.si.
Ljubljana the Beloved, Matjaž Klopčič, 2005; Letter to a Child, Vlado Škafar, 2009; Let's Go Our Own Way, Miha Hočevar, 2010; In the Land of Bears, Nika Autor, 2012; Class Enemy, Rok Biček, 2013; Karpotrotter, Matjaž Ivanišin, 2013; Boles, Špela Čadež, 2013; Lunch on the Grass, Viktor & Daria Radić, 2013; Wagon Wheel, Davorin Marc, 2013